Apestorm: Full Bananas for Windows 10 PC: Apestorm: Full Bananas is a 2D bombing game .The apes have been taken to the sky to destroy man made things that are destroying the planet. These rebellious apes are all set to save the planet .The apes want back the lush green planet they used to live in. They fly in a zeppelin to throw bombs at human dwellings.
Features of Apestorm: Full Bananas for Windows 10
The game is set out nicely in different levels. There are 20 levels in the game. All the levels of the game are driven by objectives.
There are 5 objectives per level in the game. There is a penalty system in the game if you throw bombs on natural things by mistake.
The game has 9 power ups. You will get the power ups as you progress in the game. There are different skins of zeppelins to choose from.
The apes get the energy by eating bananas in the game.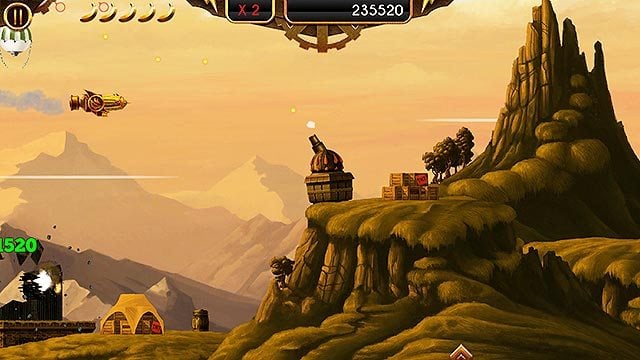 Game Play of Apestorm: Full Bananas 
When you start the game you will play an ape who is sitting on a zeppelin in the sky.
The zeppelin moves in the game forward automatically. You have to give the direction to the zeppelin. You have to hide the obstacles that come in your way.
You don't have to throw bombs on trees and birds while you play.
You have to throw bombs at the buildings and factories made by human beings.
When you clear an objective in the game you will be rewarded by bananas.
How to download Apestorm: Full Bananas for Windows 10?
Go to the Microsoft store and search for Apestorm: Full Bananas
Select the game and click on download.
After downloading Apestorm: Full Bananasclick on install.
Click on the desktop icon of the Apestorm: Full Bananas
Enjoy the world of Apestorm: Full Bananas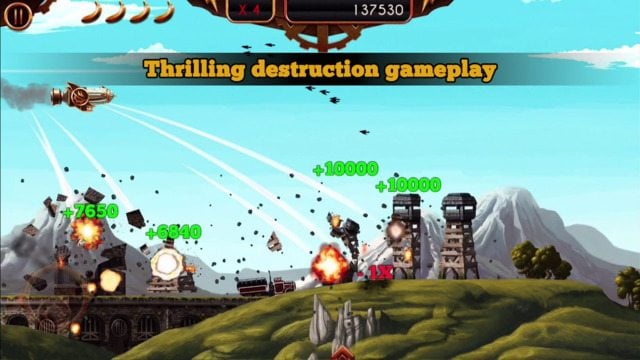 Apestorm: Full Bananas more than just a game. It is teaches human beings a lesson to protect the Mother earth. The concept of apes fighting with humans is not new. The graphics of the game are astonishing. The game has loads of objectives to keep you engaged.